The Advantages and Features of an Online Exam Software
Imagine giving a traditional pen-and-paper or even a center-based exam, reminding yourself of the process you must undertake to offer assessments. It is as simple as that! That is all you need to do to set up your online exam. Your institution must first set the agenda and gain clarity on the contours of the upcoming test. Is it a semester exam or an entrance test? How many test-takers would likely appear in this undertaking? How many teachers/ invigilators would you require to ensure a seamless examination-giving process? What types of questions would you offer: are they elaborative, diagram-based, essay-type or MCQs? What would be the marking scheme? How would you grade them? How many answer sheets would a particular evaluator be marking? These are some of the many questions that need answers before conducting an online examination.
Online examinations emulate much of the process associated with center-based or traditional pen-and-paper exams. However, they differ significantly in scalability, convenience and many other factors that we have already touched upon in this blog's introductory paragraphs.
Let us evaluate the steps and advantages of an online examination, also understanding its benefits proffered to administrators, evaluators and test-takers. Let us deep-dive:
Creating and Scheduling an Examination
1. Seamless and easy setup of the exam on the online platform
Forget about those tedious and late-night meetings and countless brainstorming sessions with your faculty about setting up the examination process. A proficient online exam platform negates all challenges concerning collaboration among an administrator, faculty and the exam controller in setting up the process and question papers.
You may be planning to host a nation-wide entrance examination that involves hundreds of thousands of test-takers or a semester test for a batch of second-year students at your college; it does not matter! An online assessment will enable you to create and manage remote exams seamlessly.
2. Diverse question paper formats and endless randomization of questions
You do not have to worry about the question-types and how test-takers would attempt them. Any well-designed online examination platform negates these concerns for your stakeholders. You may have to offer questions requiring mathematical calculations, lengthy write-ups or solving chemical equations. You can provide all such questions easily on a sound examination platform. Irrespective of exam types, a robust online platform supports all exam types. Mercer | Mettl offers an online testing platform that supports over ten different question types.
3. Grading scheme
Now that you have zeroed in on the question types, comes the marking and grading scheme. Akin to question types, the best online exam platforms offer you the flexibility to decide how to evaluate different question types and who would evaluate them.
4. Smooth coordination with test-takers with customized calendar invites
An efficacious online examination platform is not only well designed and technically proficient but also enables smooth coordination. It offers seamless scheduling of examinations. You may wish to conduct the exam at one go or provide the test for students' batches on separate days. You can allocate duties to your faculty, ensuring everyone knows who would be invigilating which set of students. Such customized scheduling is much desired, bordering on non-negotiable, for a hassle-free examination setup. Once you have scheduled the examination, share the calendar invite seamlessly, with the exam link, with the test-takers. Ideally, you can upload the list of test-takers onto the platform, and the platform must automatically share the timetable and the exam link with them.
5. Scalable
Did I mention scalable? The scale of such online exams is constrained by your imagination and not by proficient platforms' abilities. Robust online examination platforms can host hundreds of thousands of test-takers simultaneously. Therefore, you can host a large-scale exam depending on your need, scaling it to match your desired objective without being concerned about technical glitches and how students would attempt it. Unbridled customization of how you wish to pace your exam is one of its notable advantages.
Case in point: Mercer | Mettl enabled All India Management Association (AIMA) to conduct a high-stakes online examination for upward of 35000 test-takers!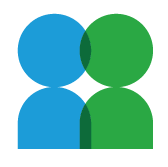 6. Ease for administrators with seamless candidate slotting
Online examination platforms enable seamless candidate slotting, reducing your administrative hassles considerably. Automatic candidate slotting offers you a hassle-free allocation of date and time for all test-takers without worrying about engaging your staff in yet another energy-sapping and time-consuming exercise. You can customize the slotting for a batch of test-takers or opt for individual slotting, depending on your preference. You do not have to worry about slotting test-takers humanly, which can be a significantly time-consuming exercise for large-scale examinations.
7. More generous and open-ended timelines possible
You are not renting large examination centers, with fixed dates and times within which you must give your examination. Therefore, you have the flexibility to choose a spaced-out examination schedule or host the test on a single day. You may even allow a timeline within which test-takers must take their assessment. Whatever works for you, it is completely your choice. Such an arrangement is also sweet music for test-takers who can take their assessment in a more relaxed and spread-out timeline. It allows them to choose, which is such a value add for them. They are sure to appreciate your consideration and publicize your thoughtfulness. Free publicity, yay!
8. No hassles of procuring examination centers
It is a no-brainer! You are offering an online examination. Therefore, you do not have to worry about procuring examination centers and ironing out all the logistical details, making it a comprehensively more financially and administratively viable exercise. Imagine the resources and the work hours you shave-off! You can put them to better use, surely. Just think of something.
9. Automated grading systems
You conduct online examinations using virtual platforms that offer automatic grading systems. Therefore, you are exempted from aligning your most scarce resource, i.e., your faculty, from manually grading the answer sheets. Besides, you also need not worry about  extended timelines in which the papers would be graded.
You may have to grade subjective or objective answers. Subjective questions could include essay-type questions, chemical equations, or mathematical formulae or a language test such as an English exam. Similar ease exists in grading objective questions, such as MCQs. To put it briefly: all different types of subjective and objective questions can be graded easily. Additionally, say good-bye to those tedious and time-consuming meetings to ascertain the grading process. It sounds like sweet music to my ears!
Setting up the Invigilation Mechanism
1. Automated and manual proctoring options
You have multiple options from which you can take a pick. You can opt for a completely AI-enabled proctoring with no human intervention during the test or choose fully human-led invigilation.
The choice depends completely on the stakes of the examination in consideration. Administrators of examinations usually prefer a mix of the two, which ensures the best of both worlds. It works best is because it is financially less cumbersome, as there is comparatively much lesser human involvement, bringing down the cost of the exercise significantly.
Also, I don't need to tell you that cost rationalization is an essential component of any administrative exercise.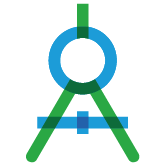 2. More airtight
Human-led examinations are more prone to manipulation simply because it is challenging to vigil all hands involved in the examination process. Tech-based invigilation is rational, bias-free and can be monitored in a systemic and centralized manner.
3. Superlative invigilation with low invigilator to candidate ratio
Technology backed by human invigilation offers a heady mix, ensuring that the invigilation is top-notch. Technology enables invigilators to focus more intently on the examination proceeding, qualitatively augmenting the invigilation quality.
Conducting an Online Examination
Thus far, I have elucidated the process entailing the pre-examination part of the exercise. We have discussed the stark differences in the processes between the two types of examination, clearly establishing the advantages proffered by online tests. However, we have only scratched the surface. The actual and tangible benefits of virtual examinations are more visible in the during-examination part of the undertaking. How about a video to walk you through how online examinations can be conducted seamlessly and the benefit they accrue to the test-givers? Check out this video link below: How to conduct online examinations securely and seamlessly.
Now, let us get back to understanding the benefits of conducting an online examination. Here are some of its most prominent and unmissable advantages:
1. Immune to physical disruptions
We always knew an online examination was a safer alternative to physical tests. However, the COVID-19-induced pandemic accentuated the need for embracing modern and digital means of assessment. Despite its unprecedented nature, COVID-19 is only one of the many unforeseen disruptions that can manifest in today's disruptive times. However, online exams for students are immune to such disruptions, ensuring the continuity of established processes. Test-takers do not have to risk venturing out amid human-made and natural disturbances. They can take their tests from the comfort of their homes, completely untouched by the churn in their cities and towns. Such a convenient arrangement allows them to stay put with their academic plans and not risk losing out on their valuable year or semester.
2. Enhanced flexibility for test-takers
Flexibility in taking the examination is not a vanity, but a necessity, a prerequisite, in today's tech-led environment. Test-takers expect test-giving universities, colleges, etc., to offer them the choice to take their exam at their convenience. Such flexibility is not possible with center-based examinations – imagine having to book a venue for two weeks and pay hefty sums to manage the entire setup! Also, online examinations allow test-takers to take their exams at any time, from the comfort of their location. It offers them more choices without you having to worry about managing the logistics. It is a win-win.
3. Robust anti-cheating mechanisms
An online examination offers many advantages, but its anti-cheating mechanisms deserve a special mention. Your examination drive, its efficacy and your institution's reputation hinge squarely on the quality of the examination. And you cannot maintain its quality without robust anti-cheating mechanisms. It does not matter how meticulously you have planned the administrative details. An examination whose integrity is questioned is an exercise in vain. Let us briefly look at the various anti-cheating mechanisms offered by online examinations.
A. AI proctoring: AI proctoring means using Artificial Intelligence-based proctoring to monitor test-takers to negate cheating instances during online assessments. Companies such as Mercer | Mettl offer online exam software with proctoring (AI proctoring) to observe the candidates' live webcam feed and auto-flags up to 18 digressions with upward of 95% accuracy. Its futuristic AI algorithm is trained with more than 2.8 million proctored assessments. It offers an intelligent algorithm configured to flag various suspicious cases, such as the non-visibility of face, presence of an additional person, presence/ detection of mobile phone, test-takers' distracted eye movement, etc. Its AI-based audio proctoring software also scans test-takers' physical environment for additional sounds or noises using the microphone. It accurately identifies details, such as low sound levels, whispers, mumbling and other such discrepancies, to ensure a safe examination environment.
B. Manual+ live proctoring: Aside from driving the examination invigilation purely using AI proctoring, you can employ a mix of manual and live proctoring. You can use features such as one-to-one and one-to-many proctoring. Live proctoring enables a classroom view to human invigilators monitoring remotely. Companies such as Mercer | Mettl offer such features, besides enabling you to pause/stop/resume a test in real-time with a live chat option, allowing invigilators to interact with test-takers to address their queries or concerns. It is possible to view the entire recorded session later using the proctoring software. Such real-time interventions and provisions add teeth to the invigilation exercise, ensuring a high-quality examination experience.
C. Secure exam browser: One of the most iterated concerns by administrators in giving online examinations is the lurking fear of test-takers using the internet and the browser to surf countless websites to find the answers to the examination questions. It is a valid and logical argument. However, robust online exam software features such as secure browsing allow academicians to host an online entrance exam in a safe environment without worrying about on-screen cheating. Leading service providers offer browser lockdown functions, allowing minimum navigation control and block all external ports. They offer secure browsers restricting access to all unauthorized resources. Such an arrangement prevents test-takers from surfing the web.
D. Test-takers' authentication: Physical examinations allow administrators to establish the credentials of the test-takers without any doubts. You may feel a tad shortchanged, wondering how you would do the same when undertaking an online test. How do you validate the test-takers' credentials? Test-takers are taking their exams remotely, and you do not have the means to verify their credentials physically – to ensure the right students are taking the test. You can negate such concerns by validating their credentials online. Leading service providers offer a three-stage candidate authentication using email, OTP and matching the registration details, plugging all possible means of fudging the system and impersonation.  Therefore, it assuages your concerns about safeguarding your examination's integrity, much akin to the physical examination process.
E. Invigilating the invigilators: A detailed arrangement with proctors keeping a strict vigil on the test-takers is a well-accepted maxim for offering tests. However, you can never be too sure! I say this with a tremendous sense of responsibility that I am not insinuating the lack of ethics from proctors. However, the probability exists that your proctors may not be invigilating as desired, or they may be lured into offering an undue advantage to some test-takers. Online examination service providers have thought of these possibilities too!
It is a wonderful demonstration of how technology has evolved continually to address the existing loopholes, creating an increasingly fool-proof ecosystem for giving examinations.
4. Seamless and hassle-free, being online
The entire exam giving and taking experience is seamless. You do not have to press your staff into service, asking them to report to the examination venue hours before the commencement of the test. You don't have to spend exorbitant sums to ensure your test-center offers the prerequisites for giving and taking the test. Test-takers are also comforted by taking their exams remotely and only need to have a functional computer with a decent internet connection. Imagine how financially viable the entire exercise becomes. I am saying this as a parenthesis: Online examinations democratize education in many ways, ensuring those with limited financial resources also participate and compete with those with ample access to resources. There is no better joy than watching education and assessment becoming an all-pervasive exercise than a purview of a handful. I am certain you would agree with me as a responsible administrator.
5. The ability to click pictures and upload answers
Those voicing concerns against the efficacy of online testing software packages often suggest that writing answers using the computer can be cumbersome, lower in speed and benefit those with better typing speeds and familiarity with the keyboard. Understandably! We have all grown up writing on sheets of paper and are much better versed with such an arrangement. The lack of such provisions by virtue of being online sticks out like a sore thumb. However, continually evolving processes have resulted in the provision for writing answers on sheets of paper, clicking their photos and uploading them for assessment. It is entirely up to the exam administrator to seek such facilities readily available with leading service providers. Such add-ons to the online examination ecosystem seek to address the minor anomalies, ensuring that they offer a genuinely real exam-like experience in letter and spirit, equally offering more flexibility in giving exams. It also somewhere elevates the exam-taking experience, bringing it at par with pen-and-paper tests.
The Evaluation Process
We have now entered the third and last phase of the examination process – involving the evaluation of the answer sheets. As discussed earlier in the blog, you can host and conduct any examination on an online examination system. Similar ease and seamlessness extend to the evaluation of the answer sheets. The answers sheets could be about subjective topics, meaning elaborately written answers, usually associated with language-related exams, such as English. There could be many others. Or the answer sheets could have multiple-choice, objective answers- for instance, MCQs. Irrespective of the type of examination and answers written on the sheets, the process remains mostly similar to the physical, center-based examination, with notable exceptions and advantages induced by online platforms. Here is how:
1. A seamless and quick evaluation of digital answer sheets
Online examination answer sheets are stored digitally. They are evaluated on pre-defined contours with an already keyed marking scheme. Since the entire process is pre-defined, the evaluation is blindingly fast, especially compared to the physical assessment.
2. No physical management of answer sheets
Digital answer sheets mean you do not have to worry about transferring physical answer sheets from the examination venue to the storage center. It translates into heightened safety, with no worries about losing them in transportation. It is also significantly resource-light for exam administrators, enabling them to save significant sums in storage and security of sheets, particularly for high-stakes examinations.
3. Airtight and no possibility of manipulation
Digital answer sheets are exceedingly tricky to manipulate. No one can replace or rework them unless the systems are hacked, which is an elaborate and expensive process and requires bypassing highly intricate cloud-based servers. Such instances are scarce, and service providers now partner most sophisticated cloud-based servers to negate such possibilities – another aspect accentuating the importance of online examinations in safeguarding the sanctity of your assessment drive and your institution's reputation.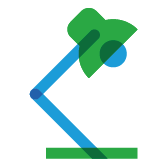 4. Clarity on real-time evaluation progress with automated dashboards
When you conduct physical, center-based examinations, you must seek constant updates from your evaluators on the progress made in marking the copies. You are administratively duty-bound to ensure that the established schedule is maintained, following which the results would be declared. However, such coordination is cumbersome, elaborate and time-consuming. Best online exam software packages absolve you of such duties, as leading service providers offer you automated and intuitive dashboards with real-time updates on the evaluation process. You are always aware of how many copies have been evaluated and how many remain unassessed. Such real-time updates empower you to stay on top of the entire exercise. Neat, is not it?
Result Declaration 
It is time! (Not as dramatically as Rafiki says to Simba as he prompts him to ascend to the Pride Rock to take back his reign but in a similar vein!) It is time to declare the results and let your test-takers know how they fared in their assessment. Online examinations continue to offer distinct advantages to administrators in this final phase of the undertaking. Here is how:
1. Quicker declaration of results
Online test systems offer speedier results, thanks to automated computing and tabulation of answers. It means your assessment drive can complete faster, enabling you to decide your admission process or take a call on the students who can be promoted to the next semester. Quicker declaration of results is an advantage that creates a pull factor among students, also keeping you ahead of the rest. A benefit worth considering!
2. Much lower probability of mistakes
Let us face it. Human involvement does induce the risk of errors. Online examination results are computed automatically. Therefore, they have an exceedingly low probability of errors. Accurate results instill confidence among all stakeholders, bringing you a good name, adding to your reputation of being a serious and responsible institution.
3. Heightened data security
Data security and privacy have assumed much greater significance owing to legal obligations, coupled with moral and ethical considerations. Unlike physical examinations, where the data is readily accessible to anyone who can get their hands on it, the information about online examination results is stored on highly secured cloud-based servers. These offer utmost security, are very difficult to bypass, and provide multi-layered protection. As an administrator, you are legally binding and morally responsible for maintaining the secrecy of students' data and exam results, ensuring only those required and allowed access to such sensitive information can do so.
4. Quick intimation and re-evaluation process
Once the results are compiled, online examination platforms enable you to send personalized intimation to test-takers, notifying them of their results. Swift communication reduces the time taken to intimate them of their performance, expediting the declaration process. Also, no matter how judiciously you have had the answer sheets evaluated, the chances are that test-takers would question their results. They are well within their rights to contest the result and seek a re-evaluation. Let me just say that re-evaluations are routine and not aberrations. Such a re-evaluation can also be conducted swiftly, assuaging their concerns, enabling you to conclude the examination drive in a much shorter timeframe compared to a center-based examination.
This concludes the process and advantages of conducting an online examination. They are beneficial in a number of ways and for all stakeholders in the examination process, lending unmatched ease and seamlessness. I hope you have enjoyed the detailed read thus far. Let me now share with you a concise comparison of the services and features offered by leading online examination service providers. This list will give you a bird's eye view of what to choose and why.
---