Chapter 8: Succession Planning Tools
Businesses are expected to remain relevant by adapting, innovating and accelerating toward the digital ecosystem. They need to prepare and prioritize their vision, identify vulnerabilities, shortlist pipeline potentials and envisage a path forward. These can't be undertaken without a leader, a plan or the right tools.
Tools? Yes, you read that right. 
Succession planning tools help determine who amongst a set of employees has the potential knowledge and skill sets to fill in many critical roles. They allow you to navigate ahead by syncing your vision with a suitable leader. By providing in-depth knowledge of essential, work-relevant personality traits and behavioral tendencies of individuals, the succession planning toolkit identifies and prepares top talent for various roles and indispensable challenges for achieving organizational success.  
Here are the succession planning assessment tools one must leverage to the core when instituting a succession planning model :
These succession planning tools and techniques are the building blocks of any assessment. Let's elaborate on them for better understanding.
1. Personality Tools
In succession planning, it is vital to gain a more comprehensive understanding of personality, of which the management might not be aware. Therefore, companies assess personality traits that are the determining characteristics exhibited consistently despite changing circumstances. 
Personality assessments are commonly undertaken at the mid and senior levels. 
This top succession planning software tool is validated and optimized to test beyond the traditional 'Big Five' framework of personality. It provides a comprehensive picture of the culture and role-fitment while evaluating the likelihood of handling integral work-related activities. It also proffers objective insights into how others might react to the same situation. Many state-of-the-art personality tools also measure motivation as it is synonymous with related personality traits such as commitment, accomplishment and enthusiasm.
2. Behavioral Assessment
A behavioral assessment tool requires candidates to demonstrate chosen and critical behavioral competencies in one or multiple exercises that mirror actual workplace situations. It identifies and analyzes behaviors required of employees when they take the lead, professionally and socially. 
A behavioral tool brings clarity on how people behave at work. Hence, they combine innovation and scientific rigor to assess the role-fitment. Different types of behavioral assessments can be used independently or in combination for an individual's holistic overview. It includes caselets, situational judgment tests and inbox exercises, etc., to gauge an employee's mindset and potential. Hence, it is ideal for implementing behavioral assessments, such as employee succession planning software.
3. Cognitive Assessment
Cognitive ability is the brain's ability to undertake core tasks such as thinking, learning, memorizing, paying attention, visualizing, recognizing, organizing and interpreting the surroundings (perception). 
In succession planning, cognitive tests assess critical thinking and reasoning logic related to on-the-job performance. The test measures two intelligent types- crystallized intelligence and fluid intelligence – through a series of complex questions.
When succession planning for top management, cognitive tests help measure leaders' aptitude to achieve excellence that is aligned with business goals – various research studies have indicated that cognitive ability predicts job performance twice better than job interviews, thrice than work experience, and four times the education level!
4. Technical Assessment
A technical competency framework handbook provides detailed insights into identifying stellar IT/ non-IT skills sets to companies assessing technical roles. Various professional tests provide comprehensive knowledge of the on-job-relevant behaviors and the technical expertise required to be successful.
5. 360-Degree Feedback
Apart from utilizing the four tools above-mentioned, it is advised to gather stakeholders' perspectives when succession planning. That is because they are the ones with whom the potential successor works and interacts regularly. Hence, seeking feedback from multiple stakeholders such as the employee's superiors, peers, direct reports, and even clients enables them to understand their perceptions of the employee's readiness to take on future roles.
Leveraging this information can help the employee develop a more well-rounded perspective on performance, skill levels and behavior as perceived by others. Using a multi-rater feedback mechanism, such as Mercer | Mettl's 360-Degree Feedback survey, allows one to understand whether the concerned employee has demonstrated leadership qualities. Using this tool as an additional metric to determine the right fit ensures that multiple perspectives are factored in when making the final decision. 
Even the most successful individuals often have flaws that are blind-sided, and various succession planning examples state the same. Hence, it is advised to apply a combination of personality, behavior and cognitive tools to achieve an in-depth measurement of crucial, work-relevant personality traits and behavioral tendencies for individuals positioned in specific high-priority roles. These time-tested succession planning tools can either be administered independently or in a more organized manner through assessment/development centers. We encourage you to read this blog for greater clarity on the subject.
Assessment & Development Centers

Assessment and development centers (ADCs) are scalable, cost-efficient and tailor-made tools that help identify successors across various jobs and levels. ADCs bring together roleplays, situational judgment tests, group discussions, presentations, interviews, simulations, psychometric and aptitude tests, and similar activities to make crucial people decisions. These multiple assessments provide a detailed evaluation of candidates to determine their most appropriate roles. 
The ADC toolkit can be administered either virtually or in a blended format.
Virtual Assessment & Development Centers
A virtual assessment & development center involves employing multiple online tools to evaluate the extent to which chosen participants display select competencies. It is a detailed evaluation of individuals' role fitment by assessing each person's various aspects for success in a critical role. With zero logistical hassles, no bias and simple infrastructure requirements in internet connectivity and computers, decision-makers gain a holistic understanding of the candidates through multiple lenses.
Virtual ADC toolkit mostly consists of:
Blended Assessment & Development Centers
Blended assessment & development centers are a combination of onsite and online assessments. The assessors gain insightful and data-backed outcomes by expanding the means and methods of measuring a potential candidate. This interwoven scenario is a valuable addendum to the repertoire of assessments available, also providing different perspectives on each outcome. Few competencies are mapped using online tools with life-like simulations. The rest are assessed concurrently based on physical activities.  
In addition to the online succession planning software tools mentioned-above, the blended ACDC toolkit consists of:
Group Discussion and Group Activities:

These are conducted among a select few candidates tasked to work together

with all the group members to solve a given problem.

Through such

group activities, candidates are assessed on social skills, leadership propensity, influence, inclusivity and other values. They are undertaken with assessors as observers who evaluate the candidates on the concerning competencies. Candidates are assessed on active participation, along with their quality of ideas and perspectives. 
Case Study Presentation

: A hypothetical business-related case study is presented to the participants. This activity takes them out of their regular day-to-day roles. It offers them a glimpse of the problems while allowing them to experience critical interdependencies, execute best practices and explore alternatives to devise an all-embracing succession planning system.
One-To-One Roleplay:

This activity enables examining how the participants behave with others in a given situation. This exercise allows the assessors to observe how the participants respond when dealing with challenging interpersonal conditions. An individual's ability to perform well in this activity is likely to directly correlate with the role's required competencies and behaviors. This is an ideal

HR succession planning software

feature. 
Competency-Based Interview

: This interview's premise is that past behavior is the best predictor of future performance. Hence, a competency-based interview uncovers the participants' past performance through questions. It highlights their abilities to perform the job.
Each of these succession planning solutions can be administered online and/or in-person, factoring in a myriad of demands of the present-day business environment. These tools are customizable for all employee levels throughout their employee life-cycle, from frontline employees to managers and other senior positions. 
So, which succession planning toolkit are you leveraging for your organization? 
Are you still confused? We understand. All this information can get a tad bit overwhelming. Especially when there is no one-size-fits-all approach, selecting the fight set of tools depending on your requirement does become difficult. Thus, to ensure the management undertakes the best succession and talent management practice that ensues significant benefits, here are a few factors to keep in mind.
Factor Affecting The Succession Planning System

Here are the four most critical requirements or decision- making factors on which banks your choice of succession planning tools:
Let's explore them in more detail.
Role
The role or title for which you are planning is a crucial factor that affects which succession planning toolkit you would need to shortlist. This is because the profile specifies how complex or simple the tools need to be while deciding. For example, a senior leadership role will require a more comprehensive succession planning system than a junior role. After all, a higher role demands a more thorough assessment of the candidates' leadership qualities, knowledge, future-thinking approach and actions through the tool.
Industry
Just as every fingerprint is unique, the succession planning requirements of every industry is distinct. For instance, a software firm's requirements don't need to be similar to that of a retail firm. While one will need to evaluate technical performance on priority, the other will prefer different skill sets. Therefore, you cannot follow a one-tool-fits-all approach here. Hence, businesses considering employing succession planning tools should comprehend their industry's goals in sync with their business requirements and dynamic workforce before taking a call.
Time
It is well-known that succession planning is a time-consuming process. It takes time to design and is implemented in the future. Similarly, you need to factor in time to track and evaluate your tools' effectiveness. Hence, time is a critical factor that helps decide the kind of succession planning tools one can wield in a succession planning model. For instance, the more time you have at your disposal, the greater your advantage is in expanding the tool kit, viz-a-viz someone who needs to fill a role urgently. 
Suppose you are an organization restricted by time. In that case, you can employ virtual assessment and development centers that work in a virtual setting and bring together various exercises and multiple assessments. They are quick to administer and easy to manage within a given time-frame while providing a detailed candidate evaluation.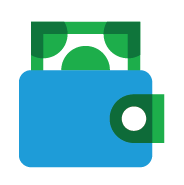 Budget
Like any organizational initiative, a systematic succession plan cannot be initiated without budgetary considerations. After all, scouting, recognizing, developing and evaluating talent needs financial inputs. Hence, fiscal consideration allows organizations to keep a focussed approach toward the tools availed to implement a succession planning system. That way, depending on your spending capacity, you can employ one or more tools to achieve your goals. For example, if you are a business owner with a small-scale budget, you can employ a readymade set of assessments to achieve the purpose of the succession planning system. Such tests are mapped to pre-defined competencies that are not specific to any organization but cater to a standard succession planning framework, typically used across industries and/or seniority levels.
---