With the advent of machine learning, AI, automation, and changing customer demands, organizations are upgrading their offerings to meet the current market demands. Shopping malls are being replaced by e-commerce, and classroom education is getting replaced by MOOCs. To provide these new offerings, job roles in organizations are changing. Cashiers are expected to be tech-savvy and help customers with mobile banking. Drivers are expected to follow GPS for directions and teachers and expected to take classes on webcam and answer queries over chat. As job roles are getting redefined, so are the skills required to perform them. The need for upskilling the workforce to take care of the changing job role demands is more pressing than ever. The role of L&D has to change to ensure successful upskilling of the workforce to create future-ready organizations.
Current jobs are going to transform into the future. A financial consultant will be required to assist customers on data privacy and not just on how to invest and manage their money. While assessing skills gaps in the workforce, organizations need to consider how every job will transform in the future and how it will impact the competencies required to perform those jobs. As businesses transform to meet changing customer demands and technology enables automation of jobs that are simple and repetitive, a lot of present jobs will go out of existence, and many new jobs will come into existence. Additionally, most of the jobs will transform to accommodate changing customer demands. Changing job responsibilities will require new competencies to perform them. While at the same time, a lot of competencies will become redundant due to the advent of technology and automation of many job-related tasks.
Organizations will need to redesign their job roles by taking into account changing customer needs and equip their workforce with the right skills and competencies that are needed to perform their new job responsibilities. The need to learn, unlearn and relearn will be of paramount importance and to make it possible targeted training would need to be provided based on individual skill gaps, trainability, and aspirations. By looking at job roles and workforce skillset through the future-lens, organizations can visualize how each job will transform in the future, which jobs will become redundant and what new jobs will come into existence.
To become future-ready, organizations will have to map the current competency framework of each job role and assess how the job will transform in the future. This followed by how that transformation will impact the current competency framework of the job role to create a future competency framework for each job role will help organizations understand what new skills the workforce needs to be trained on and what existing skills need to be unlearned as they are no longer going to be useful in the future. Identifying skill gaps in this manner will help organizations provide training that are going to be relevant in the present as well as future.
The workforce of the future demands training that is relevant to their present and future job roles, based on individual skill gaps, and aligned with their learning capability, preference, and aspiration.
1. Introduction 
L&D has always been important to employees, but it has never been more so than it is today. Having a well-structured and updated L&D program is essential for employers looking to attract, engage, and retain the best people. For one-
L&D is the biggest driver of employee engagement globally.
The millennial & Gen Z workforce and especially high potentials want to progress quickly in their careers. They want to be a part of organizations that sincerely invests in their learning and development and has a very clear career path mapped out for them, in accordance with their individual aspirations. This expectation is likely to become more important and prevalent in the future as our working lives lengthen going forward. Furthermore, trends such as increased automation and other technology and workplace advances continue to have implications for job roles and skills needed. Employees and companies need to keep up with such changes to remain competitive.
The way L&D is carried out has changed immensely over the last decade. This change is driven by factors such as – need for higher employee engagement to develop and retain employees, targeted learning based on compfetencies to achieve higher ROI, and continuous learning to cope up with changing nature of work and short skill shelf life.
In the past, organizations have approached learning conventionally. Learning has mostly been top-down, on-the-job, and delivered in conventional forms such as inside a classroom. However, millennials and Gen Z have a much different relationship, expectation, and approach to learning. Learning now must be micro, mobile-first, innovative, relevant, and on-demand to meet the needs of the future. These changing and expanding expectations are a primary driving force behind the other learning and development shifts.
| | |
| --- | --- |
| | The workforce of today is naturally more learning agile than the workforce of any other generation. There is no place for employees having an outdated skillset. Those who are unable to keep up with the changing work and business requirements often find themselves to be obsolete in the workplace. As employees are preparing themselves for the future of work, so should organizations. The future of work demands a workforce that can learn on the go and is continuously upskilling. This new, highly learning agile workforce is very self-reliant in terms of learning, with so many avenues to upskill themselves. They are very sure of what they want to learn and how they want to learn it. Organizations simply need to comply with their learning needs to ensure that there is a synchronization between the two of them to have a long-lasting and productive relationship. |
Learning is one of the topmost challenges that organizations face in 2019.
The workforce of today now rates the 'opportunity to learn' as among their top reasons for taking a job. Business leaders are aware that changing work practices, the longevity of career timeline, technology, skill requirements, and business models have created an enormous demand for continuous, lifelong development. Leading organizations are taking steps to deliver learning to their people in a more personal way, integrating work and learning more tightly with each other, and extending ownership for learning beyond the HR organization.
Keeping the changing workforce and organizational demands in mind, it's pertinent to create L&D programs that are clear on what to train, who to train and how to train to successfully upskill the workforce in a way that enables the creation of future-ready organizations.
2. What to Train? – Redefining L&D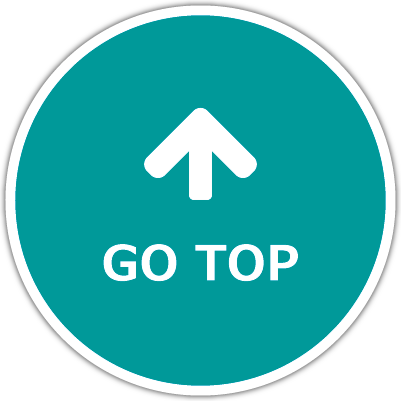 In today's employee-driven market, where quality and skilled talent is spoiled for choice, the best way to create a future-ready workplace is by training the existing workforce on the relevant skills.  Effective L&D programs are focused on identifying the competencies that are required in each job role presently and in the future. Once the organizations have created a competency framework for each job role considering the present and future competency requirements, they need to assess the existing workforce to see what competencies each of them possesses and what they lack/need to be trained on.
Next, organizations need to assess all their job roles to identify those that have or are likely to become redundant in the future.
Recent studies show that 47% of

US jobs are likely to become redundant and go out of existence in the co

ming years as they will be either automated or those jobs will no longer be required as the services that those job roles offer will no longer be needed.
In 2013, a highly cited study by Oxford University academics called The Future of Employment examined 702 common occupations and found that some jobs – telemarketers, tax preparers and sports referees – are at more risk than others including recreational psychologists, dentists, and physicians.
The least safe jobs